Our customers love
DuckPanel

for its exclusive features and customizations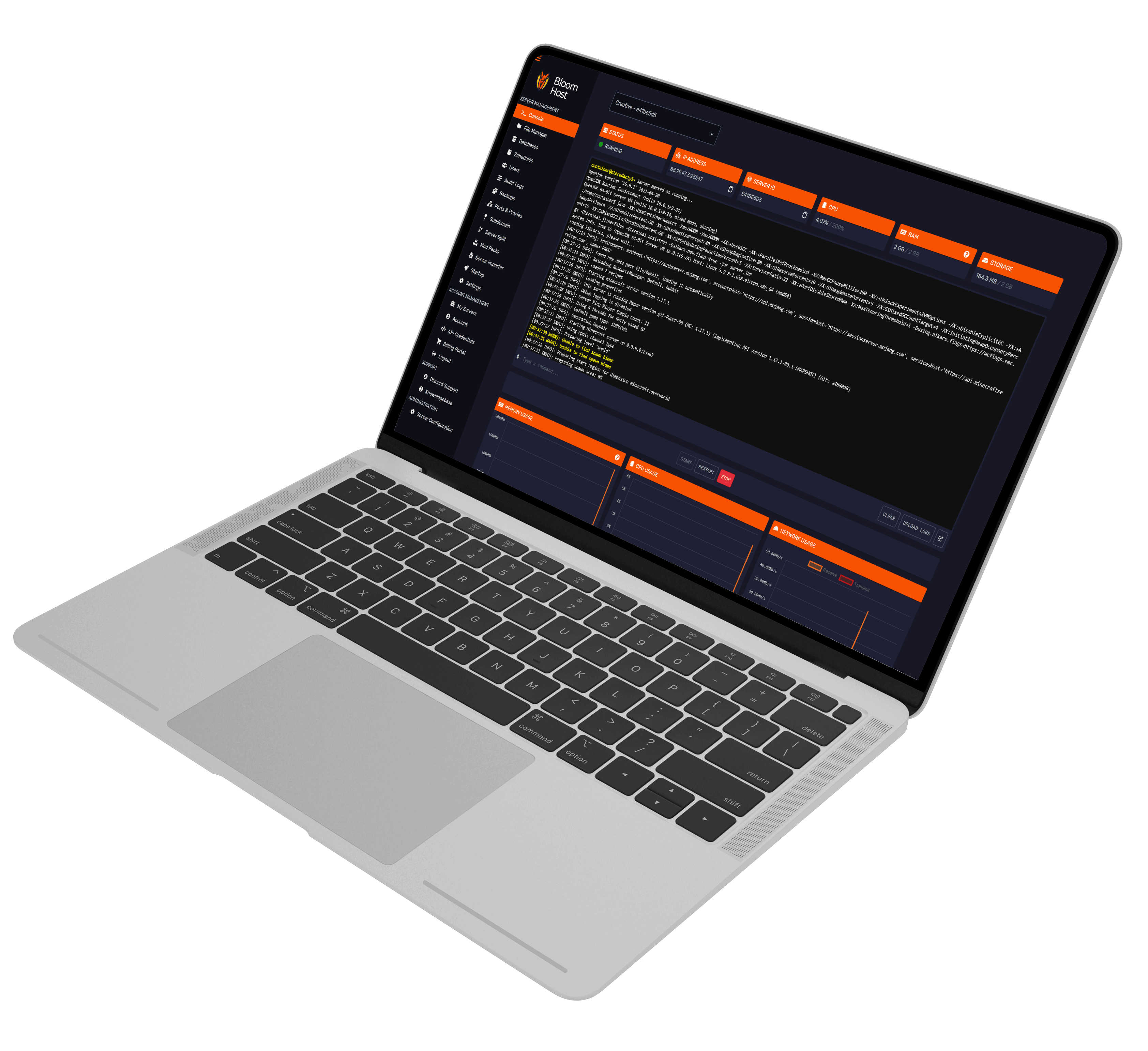 Server Splitter - make a network in seconds
Our custom server splitter tool allows you to create an entire network, all from a single plan! No longer do you need to purchase multiple plans just to setup the network your community deserves. With our server splitter, you can create additional Minecraft servers, web servers, Discord bots, and even other types of games!
Easy to switch your server & databases
We've made it easy for you to transfer your files from an existing host with our custom Server Importer and Database Importer tools. Simply input your S/FTP or MySQL details to quickly and easily import your existing servers and databases.
Made a mistake? Our Recycle Bin keeps you safe
Accidentally deleted a file, a world, or your entire server? Don't fret, our handy Recycle Bin feature will allow you to quickly and easily restore any recently deleted files - even if you forgot to take a backup!
Tour the main functions of the panel
Additional features
MySQL Database Support
Friendly Scheduling System
Subusers & Permissions
Searchable Audit Logs
User-managed Ports
Built-in Reverse Proxy
Subdomain Manager
SFTP Access
User-managed Startup Flags
Java Selector
Download from URL
Automatic Log Uploading
Jar Installer
Modpack Installer
Plugin Installer
Player Manager
We do more than the competition for less
DedicatedMC
Bisect Hosting
Shockbyte
HeavyNode
PebbleHost
Apex Hosting
Dedicated CPU Cores

Create multiple servers

(?)

Our unique Server Splitter tool allows you to create multiple servers with just a single plan. No longer are you limited to one type of server (or even one type of game). With Bloom, you have the freedom to create an entire network of servers at no additional cost.

Free dedicated IP
Free user-managed off-site backups

with improvements

Our custom-built backup system is based off Borg, providing super fast incremental backups. In addition, it allows you to mount your backup to your file manager so you can one-click restore individual files/folders.

Free reverse proxy

Price for 8GB

$18/mo.
$28/mo.
$40/mo.
$20/mo.
$22/mo.
$42/mo.
$40/mo.
Performance Plan
Premium Plan
Premium Plan
Emerald Plan
Premium Plan
Extreme Plan
Standard Plan
Comparison data accurate as of June 1st, 2023